The

longest statement

made at the United Nations was given by 

VK Krishna Menon

in year 1957.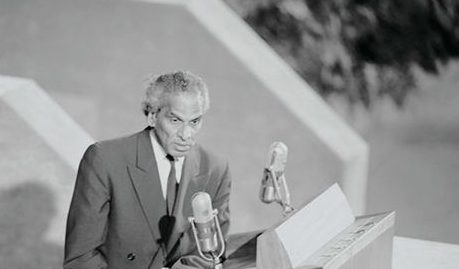 According to the Guinness World Records, the longest statement made at the United Nations (UN) was given by Indian citizen VK Krishna Menon in year 1957.
Menon in that speech as India's representative to the UN defended India's position on Kashmir.  The Menon's speech lasted more than eight hours during three meetings of the Security Council.
In 1949, Menon accepted the command of the Indian delegation to the UN, a position he would hold until 1962.
He earned a reputation for wisdom in the UN, often engineering sophisticated solutions to complex international political issues, including a peace plan for Korea, a ceasefire in Indo-China, the deadlocked disarmament talks, and the French withdrawal from the UN over Algeria.
Menon was described by some as the second most powerful man in India, after his ally, 1st Prime Minister of India Jawaharlal Nehru.