Telangana State IT Policy-2016 was launched on 4th of April in state's capital Hyderabad in the presense of Governor ESL Narasimha, Chief Minister K. Chandrasekhar Rao, Infosys Narayana Murthy, IT Minister K.T Rama Rao along with other famous entrepreneurs across the country.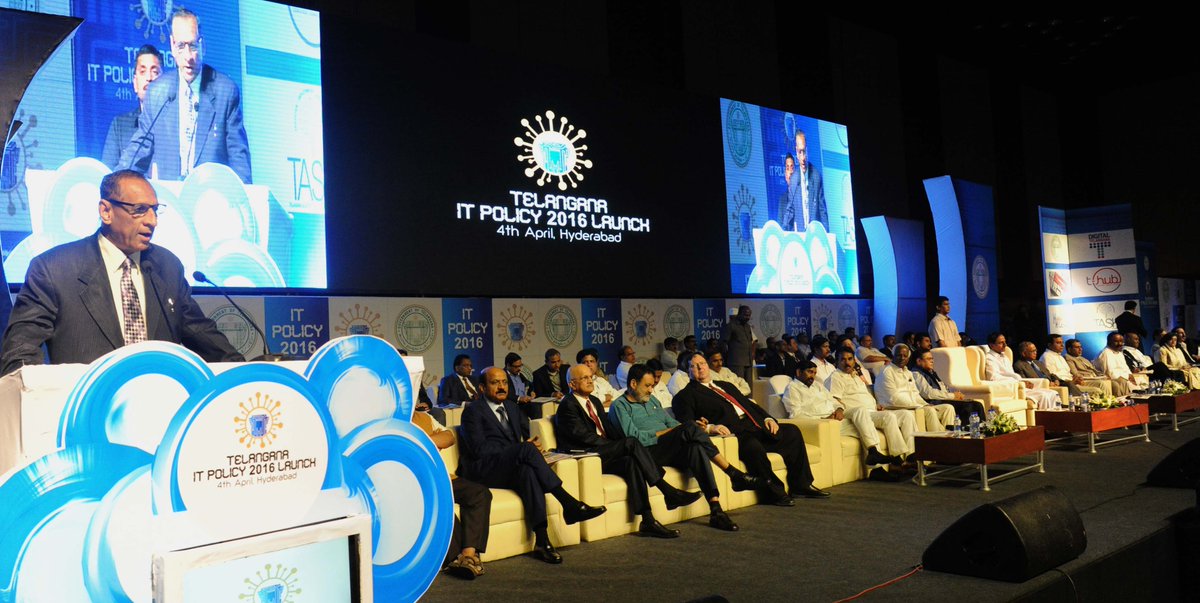 Along with IT Policy, Rural Tech Centres, Innovation, Electronics and Gaming & Animation sub Policies have also been launched.
Telangana Innovation Policy 2016 has been unveiled by Mr MohandasPai, Mr Ram Reddy, Mr Dayakar Puskoor & Mr Ritesh Pai.
The key notes from the Innovation Policy:
The Innovation Policy aims to build up on positive response to T-Hub and put Hyderabad & Telangana state on global innovation map.
Innovation Policy takes cue from relevant leading ecosystems in Silicon Valley, London, Berlin, Singapore among others.
A part from the Innovation policy, the state govt has also unveiled IMAGE (Innovation in Multimedia, Animation, Gaming and Entertainment) Policy.
In addition to that, a total of 28 MoUs, LoIs (Letter of Intent) have been signed by Telangana Govt.