Apple has filed a

patent

that could empower iPhone devices to

spot

spam or Spoofed Calls automatically.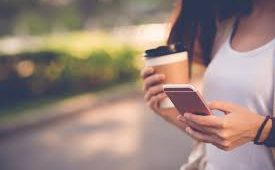 American multinational tech giant Apple recently has filed a patent that could empower iPhone devices to spot spam or spoofed calls robotically.
The patent titled "Detection of spoofed call information" describes that a system would examine the Technical data of incoming calls on mobile devices to check whether the calls are legitimate or spoofed.
If the calls were not legitimate, the system would automatically warn users or avoid call alerts like ringing and vibration.
Apple's patent application was published by the U.S. Patent and Trademark Office on October 11, 2018.
Apple's global annual revenue totalled $265 billion for the 2018 fiscal year. Apple is the World's Largest Information Technology company by revenue and the world's third-largest mobile phone manufacturer after Samsung and Huawei.
In August 2018, Apple became the first public U.S. company to be valued at over US$1 trillion.