American multinational technology company Apple's Shares have climbed more than 83 per cent in year 2019.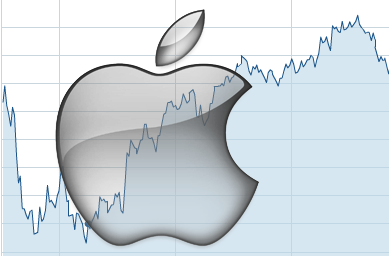 The shares of American multinational Technology company Apple have climbed over 83% in 2019.
The shares of iPhone maker rose over 2% to hit a record high of $290 each on 27th December.
With over 83% rise in 2019, the year has become one of the Best annual performances.
The Apple shares mounted about 150% in year 2009.
Apple is considered one of the Big Four Technology companies, along with Amazon, Google, and Facebook.
As of January 2018, more than 1.3 billion Apple products are actively in use Worldwide. The company also has a high level of brand loyalty and is ranked as the world's MOST VALUABLE brand.
However, Apple receives significant criticism regarding the labor practices of its contractors, its environmental practices and unethical business practices, including anti-competitive behavior, as well as the origins of source materials.
On January 29, 2019, Apple reported its first decline in revenues and profits in a decade.