Mukesh Ambani has added approximately $17 billion to his wealth in year 2019.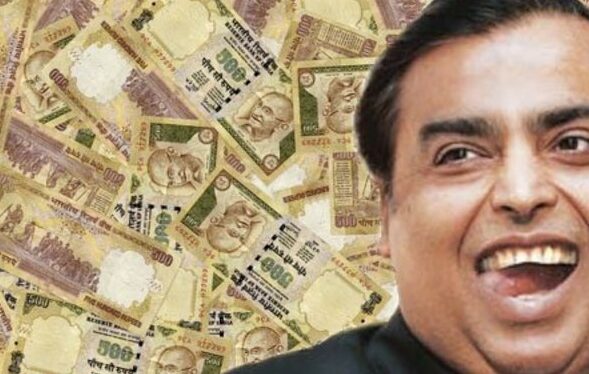 Indian business magnate and largest Shareholder of Reliance Industries Ltd Mukesh Ambani added approximately $17 billion to his wealth in 2019.
According to Bloomberg Billionaires Index, Ambani with $17 billion fortune has become the most earned person in Asia in 2019.
With these earnings, Ambani's Net Worth climbed to almost $61 billion.
In comParison, Alibaba Co-founder Jack Ma's Net Worth grew $11.3 billion, while Amazon CEO Jeff Bezos lost $13.2 billion wealth as of December 23.
According to Forbes magazine, Ambani is the richest man in Asia and the 10th Richest person in the world as of December 2019.
As of January 2018, Mukesh Ambani was ranked by Forbes as the 18th-wealthiest person in the world.
Ambani surpassed Alibaba's Jack Ma to become Asia's richest person with a net worth of $44.3 billion in July 2018.
Ambani is also the Wealthiest person in the world outside North America and Europe.