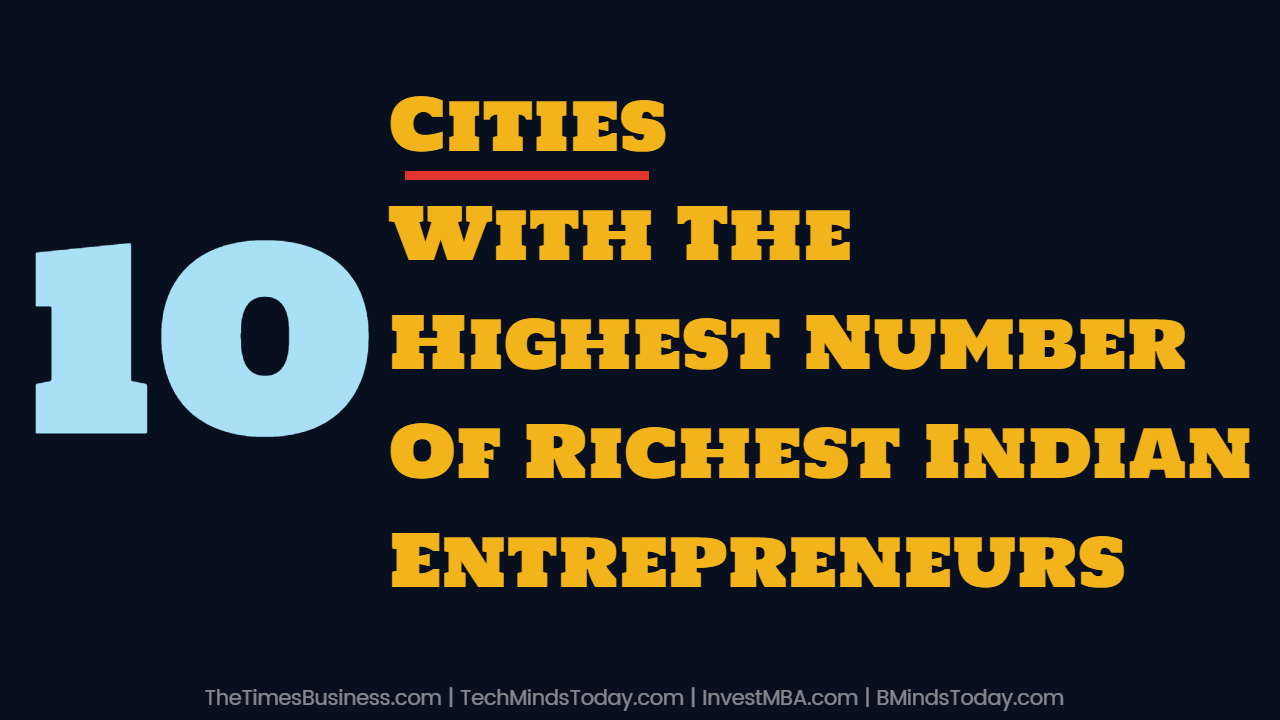 According to Barclays Hurun rich list 2018, with 233 individuals or 28% of the list, Mumbai has emerged as the top entrepreneurial city, followed by New Delhi, Bangalore with 163, and 70 entrepreneurs respectively.
Here's the list of TOP 10 cities with the highest number of Richest Indian entrepreneurs:
 Ranking The Cities With The Highest Number Of Richest Indian Entrepreneurs: 1. Mumbai; 2. New Delhi; 3. Bengaluru; 4. Ahmedabad; 5. Hyderabad; 6. Chennai; 7. Kolkata; 8. Pune; 9. Dubai; 10. London.
With 22 new entrepreneurs, Ahmedabad surpassed Hyderabad, Chennai, and Kolkata to jump to 4th position.
Maharashtra and Delhi are the most preferred states for entrepreneurs with 271 and 163 entrepreneurs respectively.
Recognized as a research unit in 1999 by British accountant Rupert Hoogewerf, Hurun Report Inc. has fully-fledged into a publishing group based in Shanghai, China. Hurun Report Inc has four divisions: media, Conferences & PR, Market Research, and Investments.