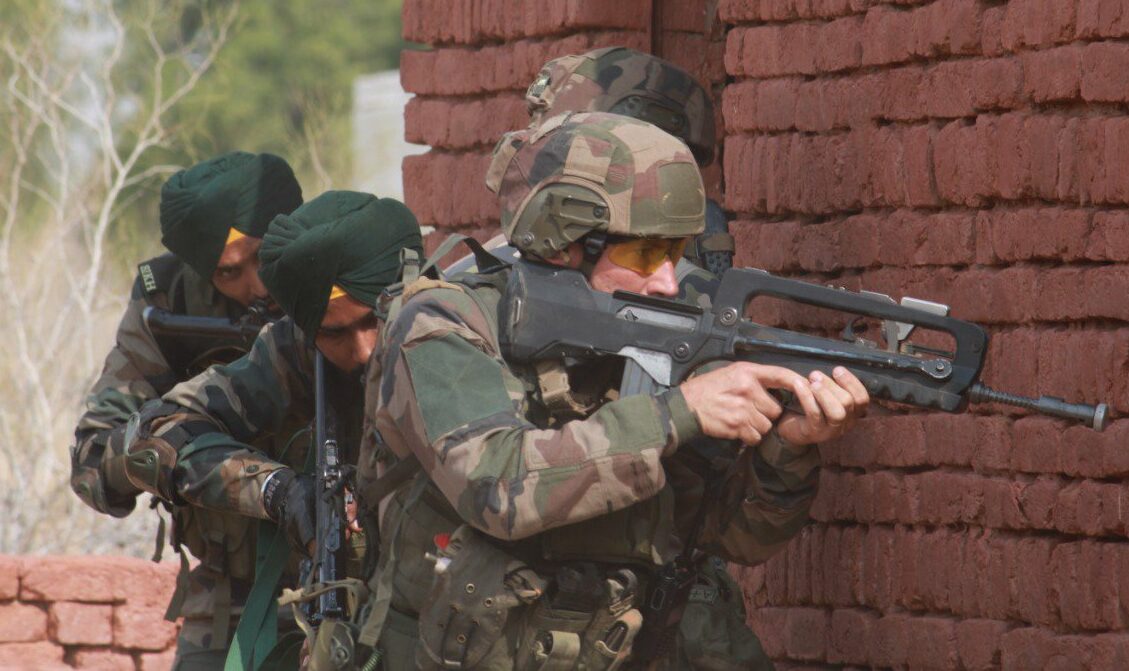 Indian and French army conducted a two-phase joint military exercise, aiming to achieve interoperability, to acquaint each other with operational procedures, combat drills and understand the functioning in such a situation.
The closing ceremony of the joint military exercise called 'SHAKTI-2019' was held at Mahajan Field Firing Range on 13 November 2019.
The exercise was conducted in two phases.
The first phase of combat conditioning and tactical training was completed successfully by both the contingents.
The training received by both the armies in the first phase was put into practice in the second phase which was termed as validation stage.
Both the contingents jointly took part in the validation exercise which included establishment of observation posts, cordon and search operation and house clearing drills including evacuation of causalities using helicopters.
The exercise also included newly inducted 'RUDRA' helicopter, the weaponised version of the Advanced Light Helicopter 'Dhruv' produced indigenously by India.
The closing ceremony was organised as a solemn occasion to felicitate outstanding soldiers and to showcase each other's cultural and martial heritage.
It was a significant milestone achieved in ensuring cordial relations between the two countries and another step forward towards global war on terror, the Indian Ministry of defence said in a statement.