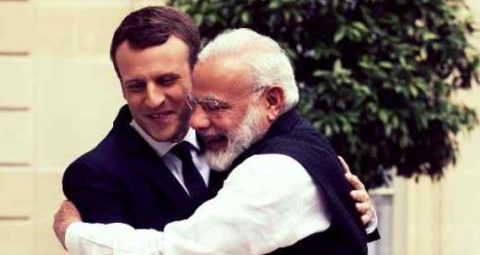 The United Nations Environment Programme (UN Environment) has selected India's Prime Minister Narendra Modi and French President Emmanuel Macron for the UN's highest environment honour, 'The Champions Of The Earth– 2018'.
The award has been given to Modi and Macron in Policy Leadership category. They both have been recognised for their revolutionary work in championing the International Solar Alliance and promoting new areas of levels of cooperation on environmental action.
Six of the world's most outstanding environmental changemakers have been recognised with the Champions of the Earth Award.
Here's the list of environmental changemakers who have honoured with Champions of the Earth award in their respective category:
"This years' laureates are recognised for a combination of bold, innovative and tireless efforts to tackle some of the most urgent environmental issues of our times," the UN stated.
Typically, five to seven laureates are selected annually. Each laureate is invited to an award ceremony to receive a trophy, give an acceptance speech and take part in a press conference.